ATV MX Championship
Spring Creek MX
Millville, MN
July 1-2, 2017
Spring Creek Amateur ATV Motocross Report
::Continued::
Kierstin Keane grabbed her first overall win of the season in the WMX class with 1-2 moto finishes. Keane's consistency and speed has placed her on the podium every round this season in both the WMX and Schoolgirl classes. She currently leads both classes in the points race for the national championship.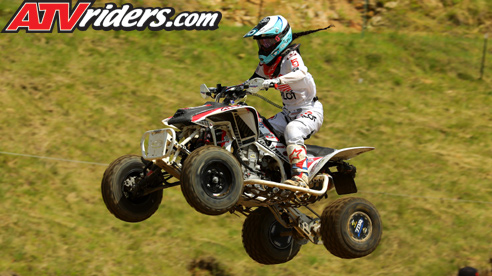 #367 Kiersten Keane
Lindsay Hutchinson rode her Yamaha to second place overall in the WMX class with 2-3 moto finishes, and Andrea Berger rounded out the podium in third with a seventh in moto one and first in moto two.
#345 Lindsay Hutchinson
Troy Hill took the win in Production A with two moto wins for first overall. Hill laid down the fastest lap time in both motos and is the current points leader for the Production A national championship title.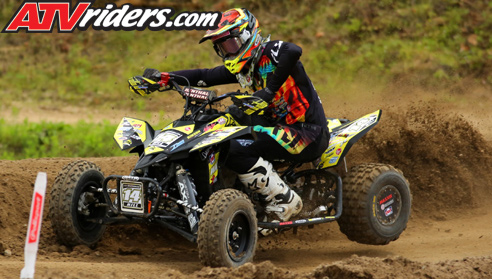 #14 Troy Hill
Grayson Eller took second overall with solid 3-2 moto finishes in Production A and Kirkland Jack rode his Honda to third place overall.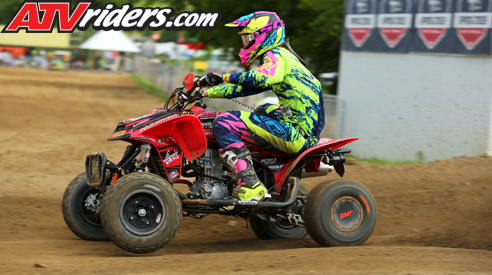 #171 Grayson Eller
In the Open B class Brandon O Neill and Eli Lingle battled it out for the overall win, swapping moto wins. Ultimately, Brandon O Neill took the overall win with 2-1 moto finishes and Eli Lingle took second with 1-2 finishes. Ty Hudson rounded out the Open B podium with strong 3-3 moto finishes.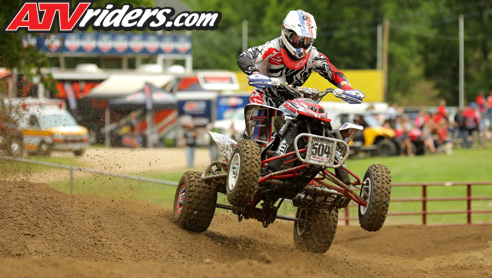 #504 Brandon O'Neill
Gage Scaletti snagged moto wins in both motos of the Production C class for first overall, his fifth straight win in a row. Scaletti leads the points for the national championship.
Jacob Schilling rode his Yamaha to second overall with 3-3 moto finishes and Martin Milev took third overall with a fifth in moto one and an impressive second place in moto two.
The 2017 AMA ATV Motocross National Championship will next lead us to Unadilla in New Berlin, NY on Jul 15-16 for the ninth round of the season.