ATV MX Championship
Red Bud MX
Buchanan, Michigan
July 29, 2017
Joel Hetrick Goes 1-1 at Red Bud MX
::Continued::
While Hetrick was on the top of his game at the gates, Wienen's starts were far from stellar. Though he rode well in the motos, finishing second in both and riding from ninth to second in the second moto, those starts may serve to be his undoing.
Yamaha's Chad Wienen went 2-2 for 2nd Overall at Red Bud
"We wanted to come out here and take it back, but my starts were just horrific today," said Wienen. "I've put myself in a tough position. My riding was good, but I just needed those starts to make it happen today. It's part of racing. Some days you have it and some days you don't."
Brown's third-place overall finish on the merit of a 4-3 in the motos, combined with a 17th by Rastrelli in the second moto, puts Brown to within nine point of third in points currently held by Rastrelli. Brown has been all over the place this season with overall results, but strong work at the last three races have put him in position to take that final podium spot in the points chase.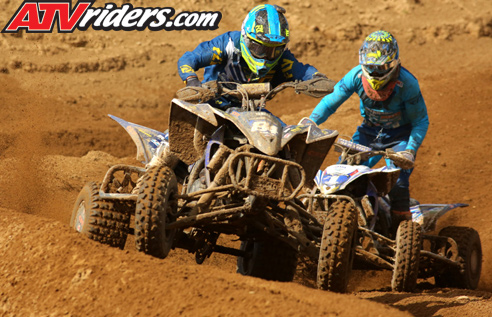 Root River Racing's Thomas Brown & Chad Wienen in Moto 2
"Jeffrey and I are battling for that third spot," said Brown. It's going to go into Loretta's and I have to beat him to take third. It's been a year that was more up and down than I've ever had, so we want to finish out strong."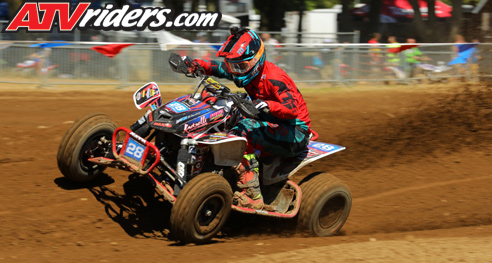 JB Racing's Jeffrey Rastrelli finished strong in Moto One with a 3rd place finish, but mechanical issues in Moto Two dropped him back to 9th Overall
Gennusa has been looking for a podium all season, and came close again this weekend. His fourth-place overall came as a result of a 5-4 in the motos. Gennusa chose a more aggressive riding style here and finished just behind Brown in the second moto.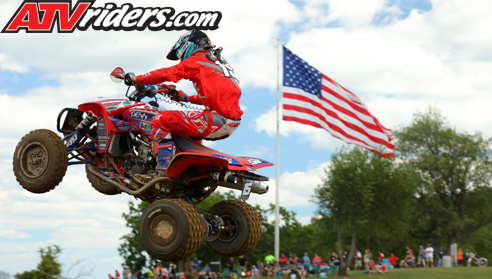 #15 Nick Gennusa finished an impressive 5-4 finishing 4th Overall
"This is the closest I've been to a podium in a long time," said Gennusa. "This weekend was a little bit different and I changed up a few things. I was going for the win instead of a podium and shooting a little bit higher helped. Thomas Brown was 100 feet ahead of me in that second moto and I knew all I had to do was pass him to get on the box. I gave it my all, but Thomas was running well and I wasn't able to close the gap."
Upperman scored a 6-5 on the weekend and earned his first top five since the season opener in Daytona. Though he's had some difficulties this year, he is moving up.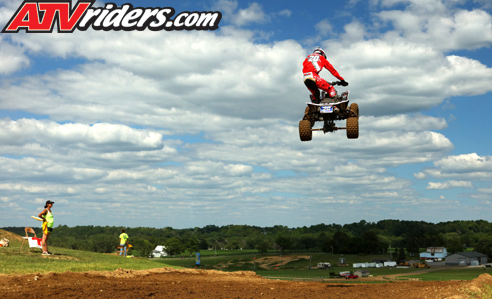 Root River Racing's Josh Upperman rounded out the Top Five
"I had a good start in the first moto and finished strong," said Upperman. "In the second moto we had another good start and ended up fifth. Fifth overall is not bad. We're moving in the right direction and I'm looking forward to Loretta's."
On Sunday, Parker Wewerka wrapped up the Pro-am Championship with the second moto win and second overall finish behind Sam Rowe that has won three straight with Alan Myers rounding out the podium.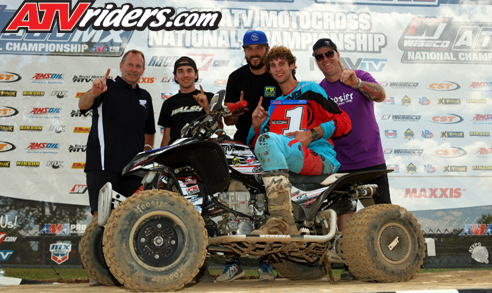 Parker Wewerka secured the Pro-Am ATV MX Championship
The season finale for ATV Motocross National Championship is scheduled for August 12-13 at the Loretta Lynn Ranch in Hurricane Mills, TN.