Glen Helen Lucas Oil Off-Road Racing Pro UTV Report
Paul O'Brien Takes LOORS Win, Brock Heger Clinches Championship
2017 LOORS Series
Glen Helen Raceway


Devore, CA (9/18/2017) - Paul O'Brien drove his Yamaha to victory during the Lucas Oil Off Road Series UTV Production 1000 race at Glen Helen Raceway for round 12. Ronnie Anderson finished second in a Polaris RZR, ahead of the Yamaha of Jason Weller. Brock Heger finished fourth in his Yamaha, clinching the championship with one race weekend left in the LOORS Series.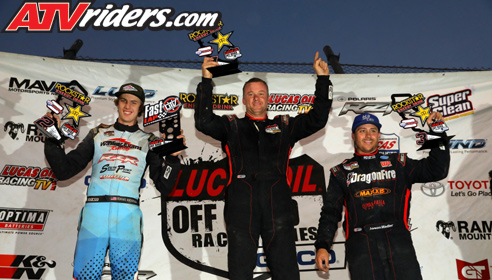 LOORS Pro 1000 SxS / UTV Podium (left to right)
Ronnie Anderson (2nd), Paul O'Brien (1st), Jason Weller (3rd)
The doubleheader event was the first night race of the year for the LOORS series and was held on Glen Helen's short course. The five-turn course featured several table tops, a rhythm section and jumps. Cool temperatures made for perfect racing for the drivers and the fans.

The stands were packed for the Friday & Saturday Night LOORS double header held at Glen Helen Raceway in California
Paul O'Brien started on the outside pole due to the invert. He ran the outside line during most of the first lap and then took the lead for good. He held of Weller during the first half of the race. Then he overcame a fierce battle with Anderson to secure the victory.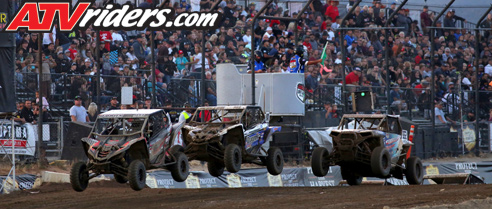 Paul O'Brien grabbed the early lead, but Jason Weller & Ronnie Anderson stayed right with him for the entire race
"This is the highlight of my life," exclaimed O'Brien. "This is only my first full year, and I've really gotten more confident toward the end of the season. It takes confidence to run up front."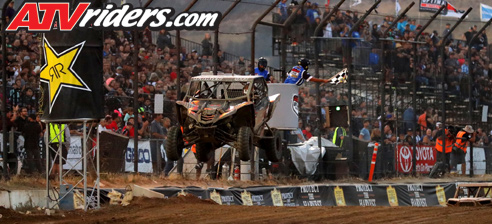 Paul O'Brien held off the competition to take the checkered flag for the win Saturday night at Glen Helen
The victory was anything but easy. The series is known for its hardcore nature and Anderson wasn't going to let O'Brien run away with the win. The beat and banged their way through the waning laps of the event.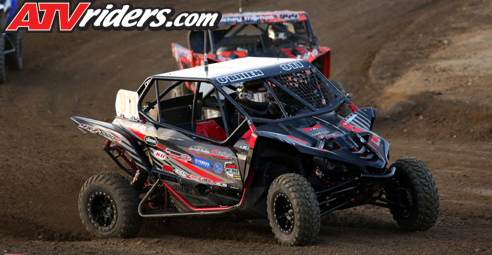 It was Paul O'Brien's first win of the season, which as him in a tight battle in the points race for the second spot in points
"That was just a battle to the end," said O'Brien. "He wanted that spot. We fought for it the whole way. He wasn't letting up, and neither was I."
::CONTINUED::