Rocky Mountain UTV Racing - Round One Report
Dillon Pointon Takes UTV Overall Win at Season Opener
Rocky Mountain UTV Racing Association

Grand Junction, CO (5/16/2016) - Dillon Pointon made his Rocky Mountain UTV Racing Association debut a big one as he won in his brand new 2016 Yamaha YXZ 1000R UTV. The veteran shifter kart racer battled his way to the front to take the win ahead of Ray Mandel and Chris Deshon. Mike Schaad and Shane Chiddix rounded out the top five.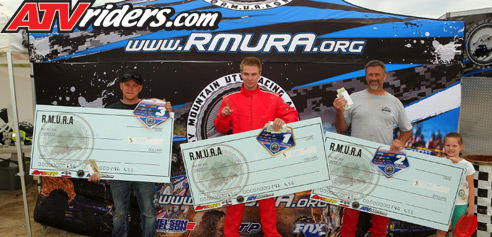 Rocky Mountain UTV Racing Series - Pro UTV Podium (left to right)
Chris Deshon (3rd), Dillon Pointon (1st), Ray Mandel (2nd)
With 11 entries in the Pro Class, the start was split into three rows, with Pointon starting on the first row with Mandel, Deshon and Brady Nay. Nay snagged the holeshot and looked to have an easy win. Meanwhile, Pointon moved up to battle Nay, but spun in some water on the backside of the track. After climbing back through the field, Pointon and Nay made contact with Nay flipping and Pointon grabbing the lead and the eventual victory.

Brady Nay grabbed the Pro UTV Holeshot on the front row ahead of Chris Deshon
The race marked not only Pointon's first RMURA race, but his first SXS race ever. In fact, he bought his Yamaha just four months ago. Interestingly, the Yamaha is the only full size sport SXS featuring a standard gearbox and clutch setup.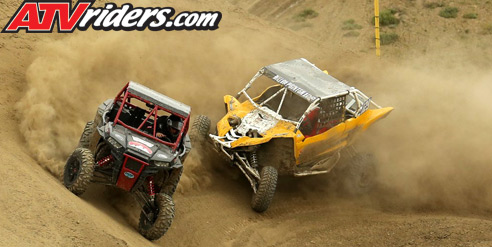 Brady Nay & Dillon Pointon battled for several laps before they connected, which left Nay sidelined from the race in the final laps
"I was inside and Brady came in one me," explained Pointon of the winning pass. "He went end over end when we came through. It was a tiring race, but I just kept pushing. Nothing went wrong with the Yamaha today and it was rough out there. It was nuts at the start."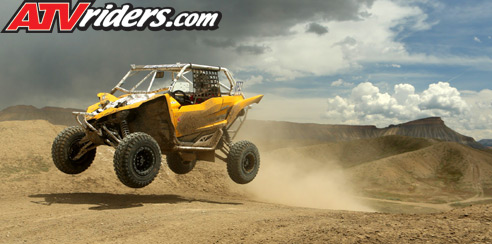 Dillon Pointon scored his first RMURA win in his Yamaha YXZ 1000R
"We're planning to run the whole series, and you might see us at WORCS," added Pointon. "I've been in shifter karting for many years. We saw the Yamaha come out with its standard gearbox, and we decided to give it a try."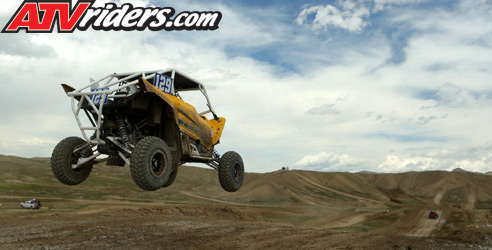 #129 Dillon Pointon