RMURA ATV Racing Round 2 Race Report
::Continued::
Gallagos was thankful to the RMURA officials. He said the track was perfect, despite the difficult weather conditions. "The organizers put on a great show," said Gallagos. "They are laid back and are happy to work with us. I like the one-race format better than this format. When I stop to rest, I have trouble getting back into the groove in the second moto. They watered the track perfectly; I had good traction."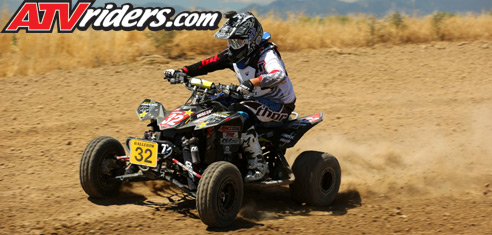 Gene Gallagos rounded out the RMURA A Class Podium in third place
In the ATV B class, Chris Denton won his second consecutive race ahead of Cole Racine and Jesse Emerson.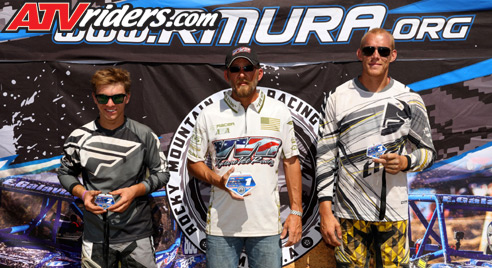 Rocky Mountain UTV Racing Series - ATV A Podium (left to right)
Cole Racine (2nd), Chris Denton (1st), Jesse Emerson (3rd)
"I got the holeshot in the second moto and held everyone at bay," said Denton. "I've never really done the two-moto format, and I'm looking forward to doing another one. The track was a little sketchy early on, but a couple of laps in we were able to turn in some good laps. This sport is growing and so is the organization, which is good to see. The staff puts a lot of work into these events and it shows. They run a quality event."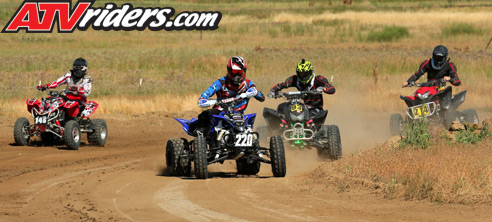 #220 Chris Denton secured the B Class Overall Win
In ATV C, Brandon Dimmicks won ahead of Brandon Racine and Ciandra Racine.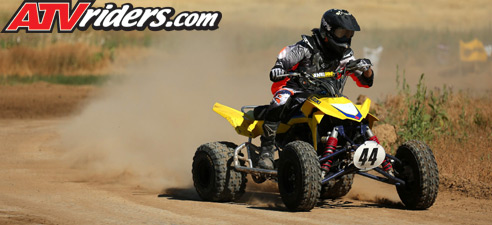 Brandon Dimmicks claimed the C Class win in his RMURA Racing debut
Round three of the RMURA Series is scheduled for August 6-7th back at IMI Motorsports Park with timed qualifying on Saturday and racing on Sunday.