Brian Barsh Takes Second Straight RMURA ATV Win
Rocky Mountain UTV Racing Association ATV Race Report
Rocky Mountain UTV Racing Association

Dacono, CO (7/15/2016) - Brian Barsh overcame soaring temperatures to win his second consecutive Rocky Mountain UTV Racing Association ATV A class victory at IMI Motorsports Park. The flat track racing competitor took advantage of extensive blue groove on the track to out-battle Megan Heil for the victory. Heil was second, followed by Gene Gallagos.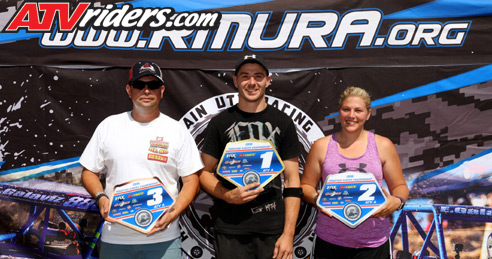 Rocky Mountain UTV Racing Series - ATV A Podium (left to right)
Gene Gallagos (3rd), Brian Barsh (1st), Megan Heil (2nd)
With the summer heat and dry conditions, the RMURA scheduled two 30 minute motos instead of a single one hour race to help with keeping down the dust, which worked great this weekend with temperatures soaring to around 100 degrees.
The heat, however, didn't diminish the crowd with nearly double the number of ATV entries from the season opener hitting the track. Barsh won both motos, but Heil kept him honest and fought him every inch of the way.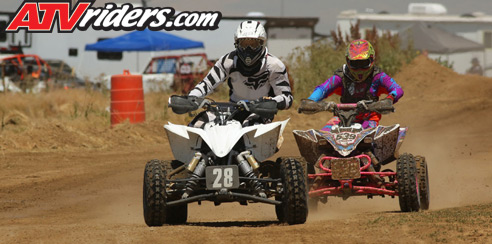 #28 Brian Barsh grabbed the holeshot in both motos, but Megan Heil stayed right with him at the beginning of each moto
"She was right there," explained Barsh. "It was a battle to see who was going to take the lead into the first turn. I was blessed, pulled ahead and got the wins. I know I'm getting faster, but she is making some great gains, so I need to hit the practice track."
Barsh does his own engine work and it paid off. He needed all of the horsepower he could get on the track's long back straightaway. In addition, Barsh's experience as a flat track racer was put to the test on the dry, tacky and blue grooved racing surface.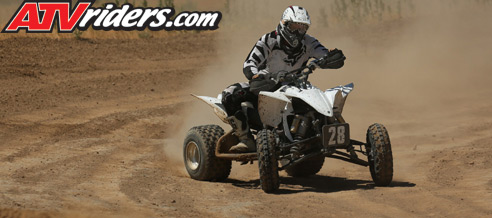 #28 Brian Barsh held on to win both motos for his 2nd straigth RMURA Overall ATV Win
"I did have a little more motor today," said Barsh. "The heat was tough, but we're used to this. Right now, I'm leading the points, but Megan is right there behind me. I actually really liked the format. It gave us time to regroup and rethink. The blue groove really helped me today, especially in the turns. It was like flat track racing."
Heil enjoyed the battle with Barsh, but the heat slowed her charge in the first moto and she fell back after running out of tear offs in the second event.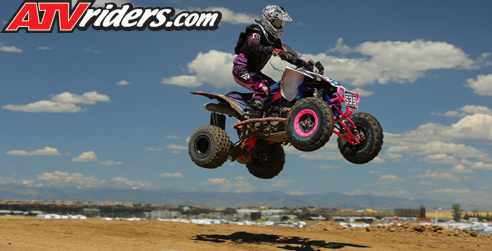 Megan Heil was on the gas at the round 2 as she battled with Brain Barsh both motos & she even held the lead
"We were duking it out for the first two or three laps in the first moto before I got tired out," said Heil. "He just left me on that long straightaway in the back. I was trying my hardest to battle with him in the second moto, but I ran out of tearoffs and slowed down. I like change, so I liked the two-moto format. I'm going to work hard to be all over Brian at the next race."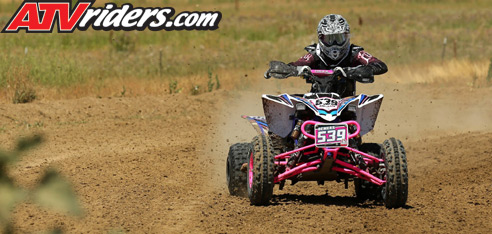 Megan Heil is now 2nd place in the points race after a third place finish at the opening round & 2nd overall at round 2
::CONTINUED::