Rocky Mountain UTV Racing - Round Two Report
::Continued::
Hughes, who missed the first round while still getting settled after making the move into a new home, was glad to be back in RMURA competition. After missing qualifying, Hughes drove through the field to finish second in the first moto, but an overheating problem slowed his charge in the second moto and he finished third.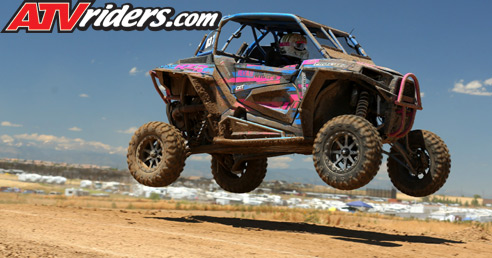 Dwight Hughes made his debut at Round 2 & finished 3rd Overall
"I missed the qualifying, so I started at the very back in the first moto," said Hughes. "That was quite a battle going through from the back. There are some really good drivers out here. In the second moto, I got the holeshot. It was fun battling with Chris and Dillon, but on the sixth lap, the car went into limp mode due to overheating. The series has grown huge from last year. Dillon was fun to battle with and Chris and I have always battled. I like the two-moto format. I hope they stick with it."
In the SXS Youth races, Jacob Goodrich beat out Dwight Hughes' son Connor to take the victory. Hayden Defeyter was third.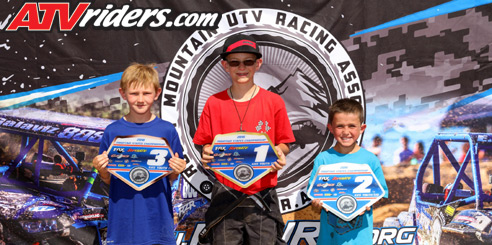 Rocky Mountain UTV Racing Series - Youth UTV Podium (left to right)
Hayden Defeyter (3rd), Jacob Goodrich (1st), Connor Hughes (2nd)
"It was fun racing here this weekend," said Goodrich who won both motos. "I was by myself for most of the first moto. This track was a lot of fun."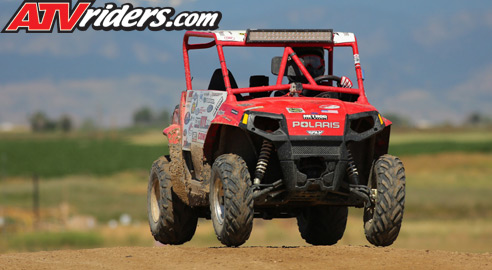 Jacob Goodrich claimed the overall win in the Youth SXS race
Hughes finished identically to his father, scoring a runner-up finish in the first moto and a third-place finish in the second race.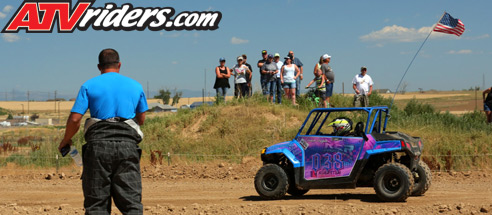 Dwight Hughes cheers on his son, Connor, during the Youth SXS Race
"I finished just like my dad second and third," said the younger Hughes. "I like this course. It has jumps and it's fast. I'm sad we missed the first round."
In SXS Sportsman, Vance White beat out Don Mead and Griffin Hanna for the victory. Ryan Glynn won the SXS Beginner race.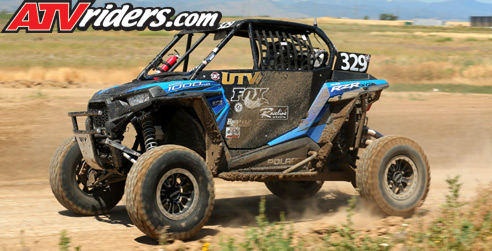 Vance White made the long drive from Arizona worthwhile by taking the Sportsman SxS Class Win
RMURA returns to action at IMI Motorsports Park on the weekend of August 6-7th for round three of the series.