Rocky Mountain UTV Racing Association ATV Report
::Continued::
"I had a slow start, I battled it out for second and took third overall," said Kirkpatrick. "It was awesome, and the track was super-fast."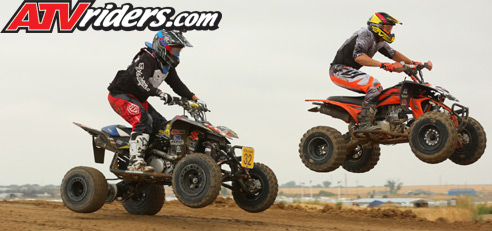 Kevin Kirkpatrick was able to hold of Gene Gallegos to claim the final spot on the RMURA ATV Podium
Heil, who was Barsh's main competition in the first two races, suffered a clutch failure in her quad at the start of the first moto. After her father replaced the clutch between races, another mechanical issue sidelined her efforts.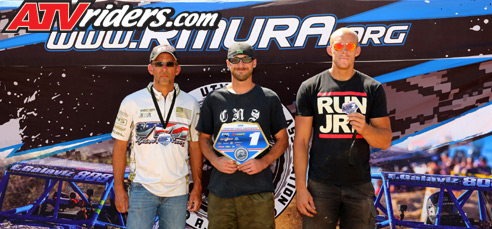 Rocky Mountain UTV Racing Series - ATV A Podium (left to right)
Chris Denton (3rd), Brandon Dimmick (1st), Jesse Emerson (2nd)
In B Class, flat track and circle track veteran Brandon Dimmick won both motos to earn the overall victory. Jesse Emerson and Chris Denton rounded out the podium.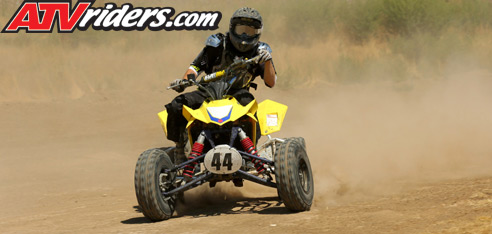 Brandon Dimmick made the move up to the B class this round & once again scored the win
"I'm just getting started in this type of racing," explained Dimmick. "I'm getting my feet wet and I'm getting better and better each moto. In the first moto, I didn't get the holeshot, and I had to pass some people. In the second moto, I took the holeshot and led the whole time. The blue groove racing lends itself to my talents. I've done asphalt racing and any kind of dirt. The high-speed corners are similar to that type of racing. Grand Junction is a different type of track and I've never been out there. I'm going to follow Brian around and hope he leads me in the right direction."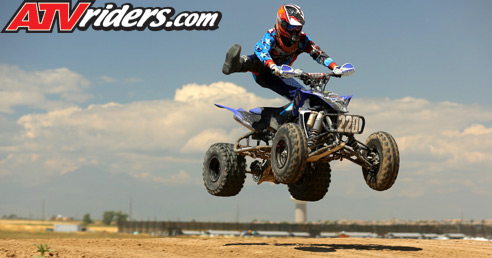 Chris "Freestyle" Denton rounded out the B class Podium
The next RMURA race is the season finale and is scheduled for September 24-25 in Grand Junction, CO.