Brian Barsh Wins Third Straight at RMURA
Rocky Mountain UTV Racing Association ATV Race Report
Rocky Mountain UTV Racing Association

Dacono, CO (8/13/2016) - Brian Barsh won his third consecutive Rocky Mountain Racing UTV Racing Association A Class ATV race at IMI Motorsports Park. First-time RMURA racers Cole Racine and Kevin Kirkpatrick rounded out the podium. Megan Heil, who has been a top competitor in the first two races, was sidelined with mechanical issues.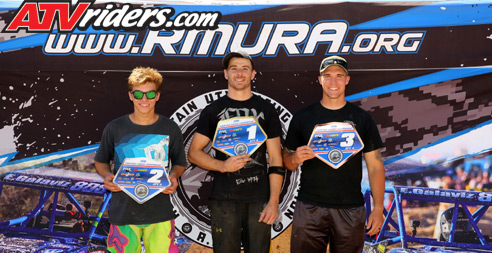 Rocky Mountain UTV Racing Series - ATV A Podium (left to right)
Cole Racine (2nd), Brian Barsh (1st), Kevin Kirkpatrick (3rd)
The event was again run in a two-moto format and both motos featured radically different track conditions. Cool overcast weather in the first moto resulted in significant blue groove. In the second moto, the sun broke through, raising temperatures and bringing visibility issues to another record turnout of ATV racers.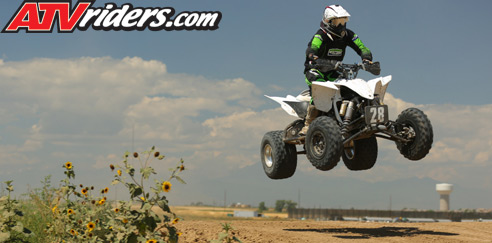 #28 Brian Barsh remains undefeated after 3 rounds of RMURA racing
In the end, Barsh didn't care. He dominated both motos easily to net yet another overall win. "The track was awesome, everything went well and I was blessed with another win," said Barsh. "Megan and I were side by side at the start of the first moto and something went wrong in her clutch. The weather was perfect today and the track was just perfect. Every week, we're bringing more and more racers out."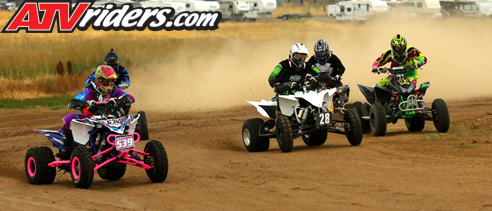 #539 Megan Heil challenged #28 Brian Barsh at the start of the first heat before she suffered a clutch failure
Racine came out to his first RMURA race in hopes of competing with Heil. He ran unchallenged in second in both motos.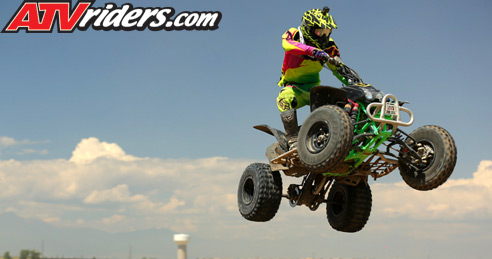 Cole Racine finished 2nd in the B class at Round 2 & he made the move up to A class this round
"I was by myself in both motos; Brian is just too fast," said Racine. "I don't think I would have finished second if Megan was running right. I came out here to see how fast she was. Brian brought us out this weekend, but we're planning to do more. Grand Junction is next. That'll be exciting."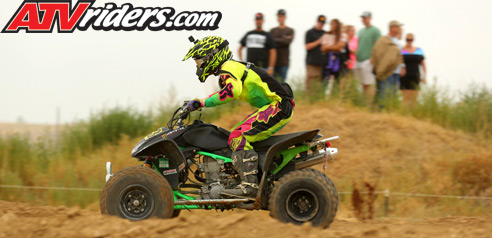 Cole Racine finished 2nd Overall at Round 3 in the A Class
Kirkpatrick took a weekend off from active duty with the United States Army to run his first RMURA event. Kirkpatrick is stationed at Fort Carson.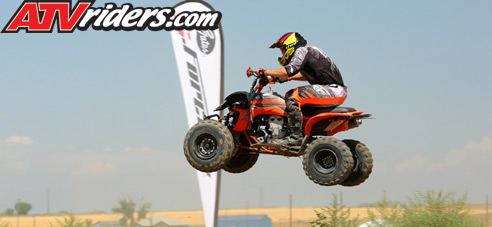 Kevin Kirkpatrick made his RMURA debut at IMI Round 3
::CONTINUED::