Rocky Mountain UTV Racing - Round Four Report
::Continued::
Mike Schaad was happy to get a finish on the tough and technical track. "The track held together pretty well," said Schaad. "We made it work and found our way to the end. This track is a lot of fun. It's very brutal and the car goes away about halfway through. So if you can hold it together and finish, you'll do well."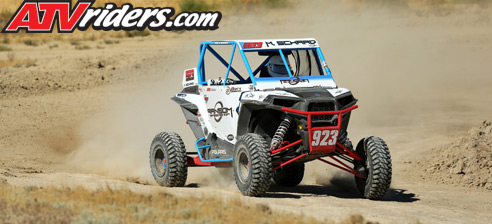 Mike Schaad rounded out the RMURA Pro UTV Podium
In Unlimited, Eddie Garcia put together the win. He was running close to the lead pack of Pros for most of the race.
Eddie Garcia took the Unlimited UTV Win in his Turbo Yamaha
"This race was great," said Garcia. "The track was excellent and the jumps were awesome. I was trying to keep up. These Pros are really good. We'll get them next time."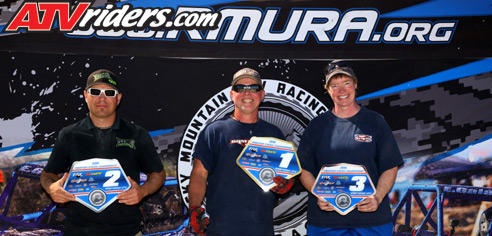 Rocky Mountain UTV Racing Series - UTV 800 Podium (left to right)
Carl Warren (2nd), Jeff Barrett (1st), Missy Barrett (3rd)
The Youth Class featured its biggest turnout with eight racers taking the start. Zavier Galaviz finished first.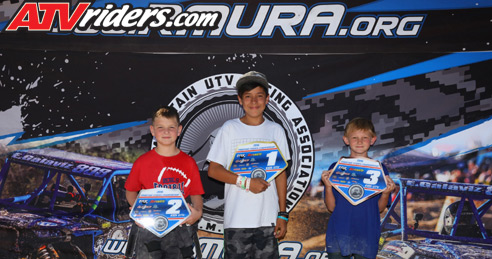 Rocky Mountain UTV Racing Series - Youth Podium (left to right)
Colton Goodrich (2nd), Zavier Galaviz (1st), Hayden Defeyter (3rd)
"I had a lot of fun," said Galaviz. "I was driving the best I could. I was third off the line, went up to second on the second lap. I went off the side of the track to pass for the win. I felt great. I'm ready to go on to WORCS next year."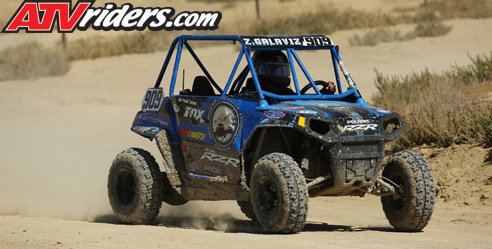 Zavier Galaviz charged through the pack to take the Youth SxS Win
The 2017 RMURA schedule will be announced soon with new tracks coming online and great racing.