TQRA Motocross Racing
Round 1 - Village Creek MX
Ft. Worth, TX
- The 2014 TQRA ATV Motocross racing season kicked off at Village Creek Motocross Parker in Fort Worth, Texas for a Texas Showdown between some of the top pro motocross racers including John Natalie, Thomas Brown, Johnny Hale, Tim Dettling, and plenty of TQRA top contenders, but John Natalie was on his game in Texas as he took the season opener win.
With the ATV Motocross Nationals just one month away, the opening round of the TQRA series saw plenty of racers from the northern states getting in some competitive seat time in preparation for the AMA Motocross opener on March 22 -23rd at Aonia Pass in Georgia, and they were treated to a perfect day for racing at the Village Creek Motocross Track.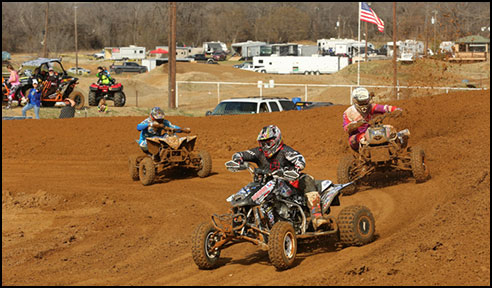 In the TQRA Expert Class, Natalie Experience' Alex Woskob took the early lead with John Natalie & Thomas Brown trailing closely behind
In the Open Expert Class, Motorsport's John Natalie quickly charged into the second spot behind Natalie Experience racer, Alex Woskob, but Natalie was unable to make the pass on Woskob and settled for the second spot.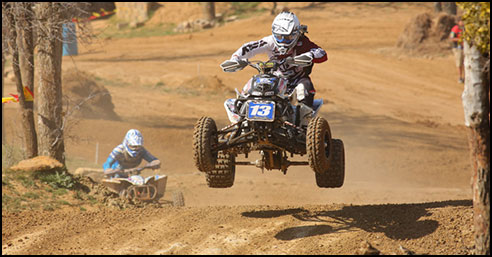 John Natalie would earn second in Expert Class Moto 1
In the second Moto, Natalie grabbed the Holeshot and Thomas Brown quickly pulled in behind Natalie, but after several laps, Natalie was able to pull away from Brown, and he went unchallenged in the final laps as Natalie took the checkered flag for the Open Expert class win.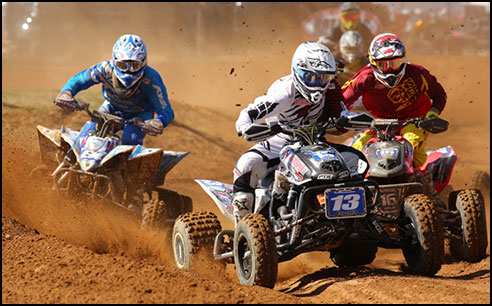 In the second moto, John Natalie grabbed the holeshot & lead until the finish earning him the win with a score card of 2-1
Yamaha's Thomas Brown found himself battling with Natalie and Woskob the entire first moto in the Open Expert class as the trio raced around the track bumper to bumper for nearly the entire moto, but Brown wasn't able to make a move and finished in the third spot.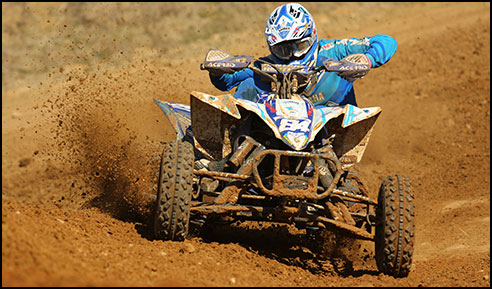 Thomas Brown battled bumper to bumper in Moto 1 with John Natalie & Alex Woskob & would earn the final spot on the podium in third
In moto two, Brown came out of turn one right behind John Natalie, but despite applying some pressure early on, Natalie began to pull away, so Brown settled in the second spot and had some fun in the final laps as he pulled a heel clicker over the uphill step up, which was a crowd pleaser.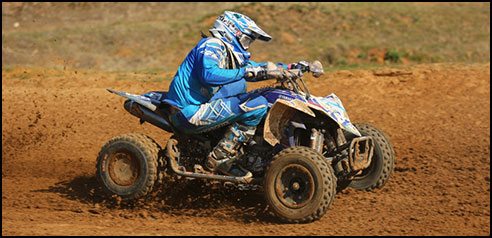 In the TQRA Expert Class Moto 2, Thomas Brown finished second giving him second overall
::CONTINUED::