2017 WORCS Racing
Round #9 - Glen Helen Raceway
June 18, 2017
Devore, California

Bryce Peart Takes Glen Helen Pro-Am ATV WORCS Win
::Continued::
In Pro Am, Bryce Peart was elevated to the victory with his Honda when Logan Huff, who finished first physically, was penalized one spot for a pit board infraction. Peart finished second overall just behind Baron and pocketed an additional $600 for his efforts.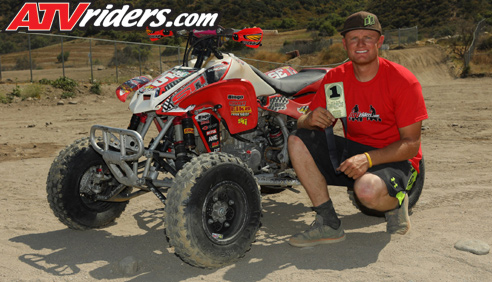 STI's Bryce Peart was awarded the Pro-Am Win & 2nd Overall at the Glen Helen WORCS
Peart and Huff battled throughout the race with Peart able to hold him off until the final lap. Then Huff struck and took the lead just before the finish. Despite the penalty, Peart gave credit to Huff for his pass.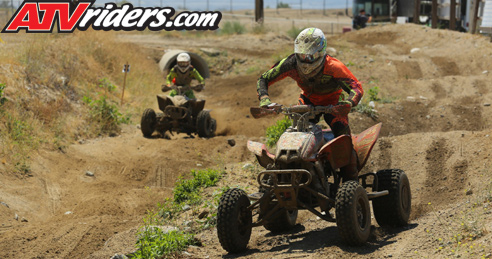 Bryce Peart held off Logan Huff till just before the White Flag when Huff made the pass for the lead, but he was later penalized, which gave Peart the win. Peart is now only 6 points behind Huff in the Pro-Am Championship points battle
"I did get the win and that helps us out with points, but I still give it hands down to Logan," said Peart. "He definitely earned the win, regardless of the penalty. I rode the best I could, but he got around me on the last lap. I got second overall. I'm happy with that. Hopefully we can just get better from here. It's nice to podium with the Pros."
Huff, on a Yamaha, ran hard during the race. Despite losing the position due to the penalty, he still holds the lead in Pro Am points going into the summer break. He finished third overall and stood on the Pro podium with Baron and Peart.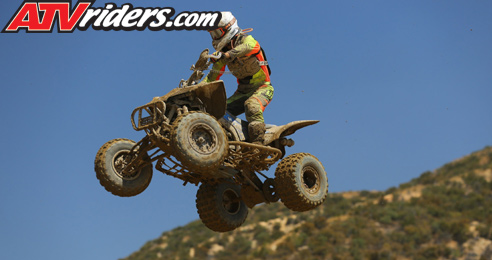 Logan Huff claimed his 7th WORCS Pro-Am Podium of the season, which has him holding a slim points lead heading into the final two rounds of the season after the Summer Break
"That was quite the battle," said Huff. "I made a sketchy pass in traffic and I had Bryce in the air on the tabletop. That was key. I'm just going to keep riding and come back strong. We're focusing on the Pro lap times."
Gonzalez had to overcome a host of issues during the race to score the third-place finish. Despite having to change goggles on the first lap due to the mud and issues with his nerf bar, he snagged his fourth podium of the season.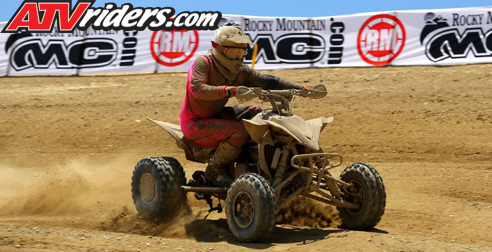 Ricardo Gonzalez claimed the final spot on the WORCS Pro-Am Podium after battling with Ty Sanders
"It was a pretty hot day," said Gonzalez. "I got a decent start and rode my way to the podium. I definitely had a good battle. We'll be going hard for the next one."
WORCS next heads into its traditional summer break before heading back to Glen Helen. That round, the second to last this season, is scheduled for September 8-10.