Walker Fowler Wins Heartland Challenge UTV 1000 Class
::Continued::
In the UTV 1000 class, which was last year's premier class, Team WFR / Maxxis Tires / Yamaha's Walker Fowler came home with the overall victory, but not without doing some intense battling. Team Fireplace Stone and Patio brought home a second place in their Can-Am Maverick while Team Wheatley Racing rounded out the podium in third place, also driving a Can-Am.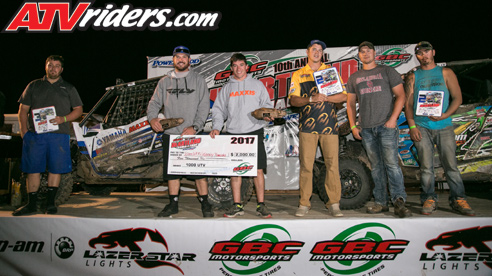 GBC Heartland Challenge 4 Hour UTV 1000 Podium (left to right)
Team Wheatly (3rd), Team WFR (1st), Team Fireplace Stone (2nd)

Fowler came out of the holeshot in about eighth place and knew from the start he had his work cut out for him.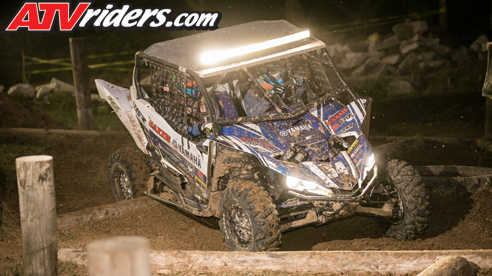 Team WFR's Walker Fowler took the UTV 1000 Class Win
"These races are super long and even after an hour race in these cars I can hardly stand up afterward, let alone walk around, so I knew this 4 hour race was going to be brutal. We got off to a mid-pack start and fought our way through the dust and started picking people off. The challenge section was really cool with the rocks and logs and we figured it out pretty quickly and that saved us quite a bit of time. This Yamaha YXZ really loves the MX section of the track and has tons of suspension travel so we took advantage of that the best we could. The woods aren't necessarily this machine's forte and with the Maxxis Tires and FOX Shox, we made it work beautifully. My machine has the electronic shifting paddles and even the stock gearing ratios, along with stock axels and drive system and we really hammered this thing today and it never skipped a beat. I haven't missed a Heartland Challenge yet and I'm stoked to have won the event for the first time in a UTV," said Fowler.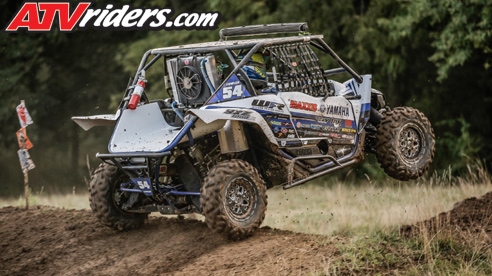 Team Fireplace Stone and Patio brought home a solid second place finish in their Amsoil / Custom Axis / Can-am Maverick. They were into the pack immediately off the start and were caught up with a few of the Open racers after the challenge section and then found their pace for the remainder of the event to finish strongly on the podium.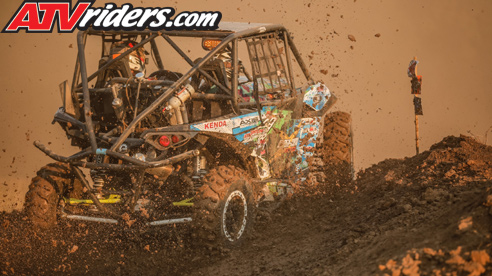 Team Fireplace Stone & Patio
In third place was the entry of Team Wheatley racing, also in a Can-Am Maverick.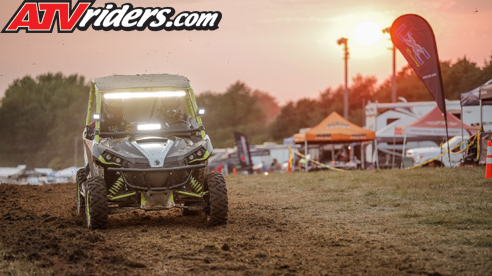 Team Wheatley Racing