"Bikeman and Barker's Performance really helped me out with this new RZR and we came out strong for this event after getting a third place last year. Bikeman did all of my clutching and the tuning on the machine and Barker's did the exhaust. This car was running amazing and rode really well for the entire race. RT Pro also helped me out with the spring kit and the sway bar which kept the car planted in some of these fast corners. I think I was about fifth or so in the holeshot and then got into third place by the 5th lap and then got into first place pretty quickly. I was able to make a few pit stops and it made the race go really smoothly. I was able to make a few gutsy passes in the really dusty sections where other guys were slowing up because they couldn't see and I was able to get around them. The challenge section was pretty fun and we took it every lap and I think that helped us out quite a bit. The MX section was a lot of fun and I was able to get around a few guys there as well to get into the lead," said Nelson.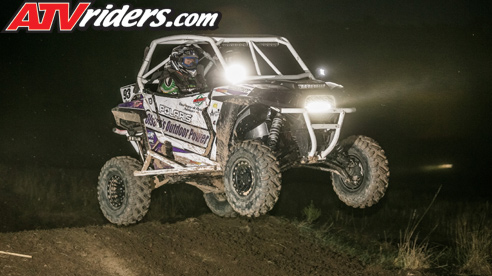 Olsen's Outdoor Power Team took home the UTV 900 Class Win
Olsen's Outdoor Power had another racer on the podium in the form of Josh Wittrock. Wittrock was able to also make some tricky moves on the track and follow in Nelson's footsteps to get onto the podium into a second place spot.
Josh Wittrock secured the 2nd Spot in the UTV 900 Class
Third place was slotted into by Team I love Hooters from Gilman City, Missouri. The team fought hard and battled the entire time and got themselves a nice podium position in third place.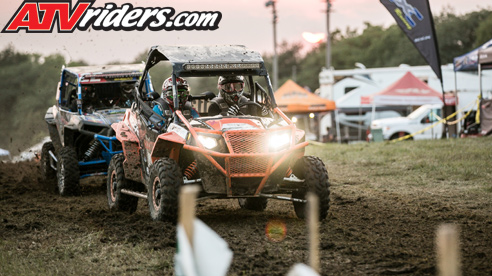 Team I Love Hooters rounded out the UTV 900 Class Podium
The 10th Annual GBC Heartland Challenge was nothing short of an amazing event once again with tons of crowd-pleasing, and racing action. The 11th edition is already on the drawing board for 2018 and will surely be one you won't want to miss!