Rocky Mountain UTV Racing - Round Thee Report
::Continued::
Deshon had trouble with the blue grooved track, but was pleased to record his second consecutive runner-up finish and third podium of the season. He's looking forward to the next race at Grand Junction, which features more of a motocross layout with big air and fewer high-speed sections.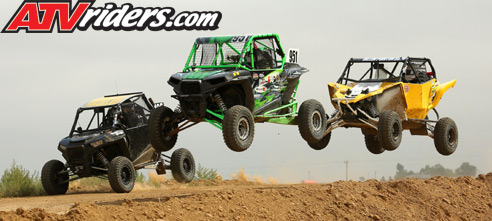 Chris Deshon battled with Dillon Pointon in both Heat Races
"Blue groove just isn't our deal," said Deshon. "Once I got behind in the dust, it was hard to move forward. I just think we're lacking the top speed on the backstretch to the Yamahas. We'll work on it and we'll get back at it. Grand Junction is a different track with more jumps and less high speed, so we'll see what happens there."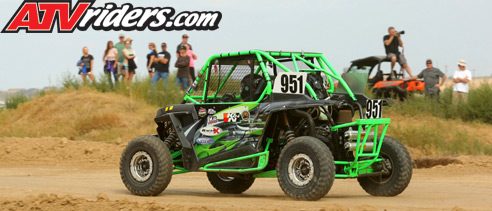 Chris Deshon finished 2nd Overall once again & he is looking to end Pointon's winning streak at Grand Junction
Brown's holeshot in the second moto was his shining moment this year. Brown helped found RMURA and was pleased to finish third, while he was cheering on Pointon and Deshon.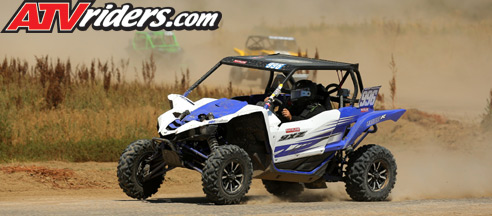 Jeremy Brown grabbed the Holeshot in Heat 2 & he held a big lead early on before Pointon & Deshon closed the gap
"It's been a struggle trying to get comfortable with the new Yamaha," said Brown. "Now I'm getting more comfortable, the shifting is coming to me, and it's good. It was fun battling with Dillon and Chris. I was coaching them in my helmet, cheering them on. This race was not for me. It's for them. Next time I'll push a little harder. We're breeding some really fast guys that will be able to go out to any venue and do really well."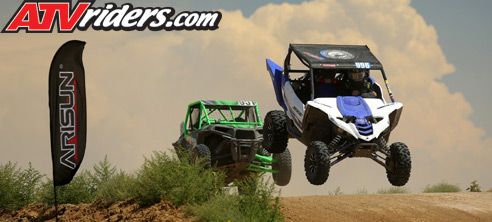 Jeremy Brown claimed his first RMURA Podium finish of the season with a 3rd place finish