Kyle Chaney Takes the TORC Pro Mod UTV Points Lead
::Continued::
Chaney did everything he could to track down VanEperen. Through the final three laps, he pulled right to the rear nerf of VanEperen's machine, but wasn't able to pass. Then, on the final lap, VanEperen faked out Chaney going into the split lanes, using a lapped car as a pick and putting Chaney second at the end. It marked Chaney's third consecutive runner-up finish, and his consistent finishes put him into the points lead.
Can-Am's Kyle Chaney secured his third straight 2nd place finish, which now has him leading the Pro Mod UTV Points
"In the first corner of the race, my radiator got packed full of sand and I started overheating," explained Chaney. "I tried to stay out of his roost in the first part of the race to keep the front of my car clean so I could put together a late-race charge. I got right up to him, but he was just driving too well and was protecting that inside line. We've been consistent and we're after a championship."
Szymik started sixth, but was charging from the wave of the green flag. By lap five, he was up to third. He then held off a late charge by Zakowski to secure the final spot on the podium.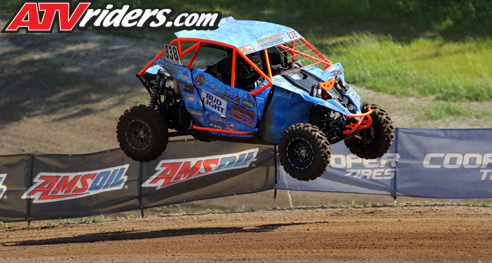 Zach Szymik secured his first Pro Mod UTV Podium finish of the season with a third place finish in the Pro Mod UTV class
"I got loose a couple of times and Zak was pulling right there," said Szymik. "I had a few problems and tangles during the race, but here we are. I fought the car all weekend in Chicago, put some work into the car and gave her today."
Zakowski started eighth, and tangled with another car in the first turn. He drove his way back through the field, fought a valiant battle, and nearly took out Szymik's podium hopes. He finished fourth.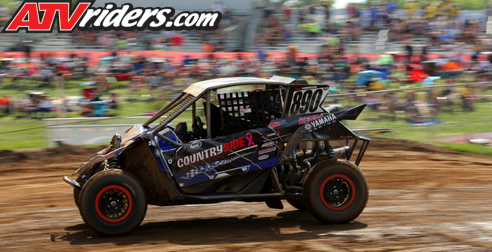 Once again, Zac Zakowski just missed finishing on the podium, but his consistent finishing has him top three in the points chase
"Into the first corner, we got T-boned into another car and got back out in 13th," said Zakowski. "We had to work our way all the way back. We were fighting hard with Zach, but every time I caught him I just didn't have enough motor to get past him. It's all about the championship and we'll get it. We want the car to finish every race."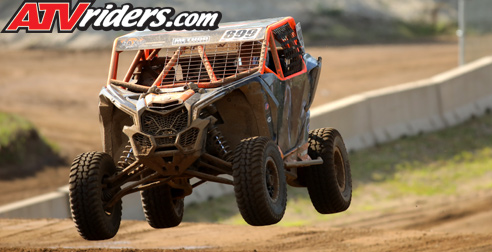 Thomas Reihner rounded out the top five in the TORC Pro Mod UTV class