CJ Greaves Claims Third Straight TORC Pro Stock Win
::Continued::
In Pro Stock, Greaves took the lead from Zach Martin on lap three and set sail from there, holding off the Polaris of Ronnie Anderson and dominating the race.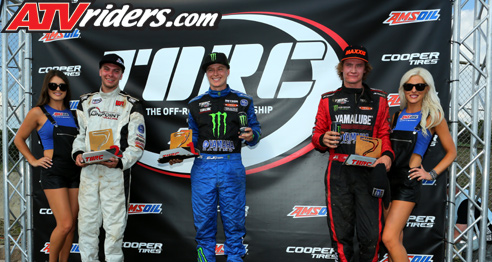 TORC Pro Stock SxS / UTV Podium (left to right)
Dillon Pointon (2nd), CJ Greaves (1st), Jake Lunderby (3rd)
Behind him, though, the battle was on. Dillon Pointon, who started ninth, was up to fourth by the mid-race competition caution. Three laps later, Pointon was up to third, and then second on lap 11 when Anderson fell out with a mechanical issue. Pointon finished second, ahead of Jake Lunderby, Kenny Masch and Martin. All of the top-five finishers were driving Yamahas.

The Pro Stock UTV Start with Zach Martin & Jake Lunderby starting on the front row
"We have a good car," said Greaves. "Ronnie Anderson ran me hard. I don't know what they have figured out on that Polaris, but they seem to be the only ones that can hang so my hat is off to them. We just tried to stay consistent, run our own lines and not worry about the race behind us."
Yamaha's CJ Greaves charged his way into the lead with Walker Evans Racing's Ronnie Anderson challenging him early on in the race
Greaves is now unbeaten in TORC UTV Pro Stock competition this season. Though he's made it look easy in the first three races and holds a commanding lead in the points chase, he knows the level of competition here is stiff.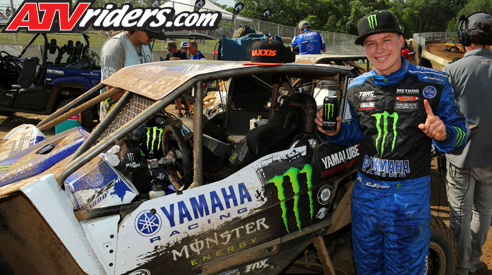 Monster Energy's CJ Greaves celebrating his 3rd straight TORC Pro UTV Win
"We're not taking this for granted," said Greaves. "We know the guys behind us are no slouches. So we'll just keep running hard and hopefully we can keep coming out on top."
Pointon had to work hard for his runner-up finish. After finishing third in the last round, he drove his way through the pack and then held off Lunderby to score the runner-up finish, his best thus far in the 2017 season.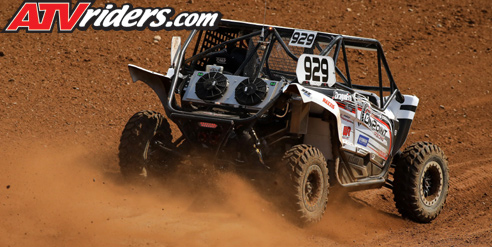 OnPoint Racing's Dillon Pointon scored a season best 2nd place finish, which is also his second straight Pro Stock UTV podium finish
"The car was just on rails," said Pointon. "I just had to wait for the restart to go in for the kill. We pulled it off. This track is a blast, and it was so much fun. Coming up over the hill into the right hander, you had a lot of guys coming in fast without a lot of traction."
Lunderby got lost in the pack late in the race, but laid it all on the line on the final lap. A banzai three-wide pass on the final lap handed him the final spot on the podium, his first in TORC UTV competition.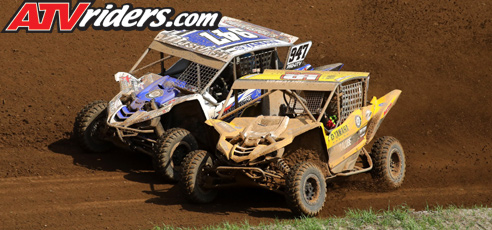 Yamalube's Jake Lunderby was able to hold off Ken Masch to secure the final spot on the TORC Pro Stock UTV Podium
"My motor was getting hot and that was holding me back," said Lunderby. "Checkers are wreckers, so I went for it. I had some fun battles and made it up to third."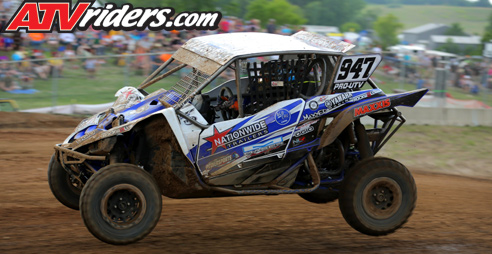 Ken Masch was involved in an early pileup, which bent his tie-rod, but he drove thru it to secure an impressive 4th place finish, which keeps him in the points battle
The TORC Series next heads the venerable Crandon International Off Road Raceway in Wisconsin. The Big House Brawl is scheduled for June 24-25.