2017 WORCS Racing
Round #3 - Honolulu Hills
February 19, 2017
Taft, California

David Haagsma Takes WORCS Pro SxS Win at Round 3
::Continued::
STV Motorsports' Nic Granlund entered his Yamaha in the Pro race, so he could get some extra practice in for the Pro Stock SXS event. He outlasted and late-braked several other drivers in the corners to net the runner up slot.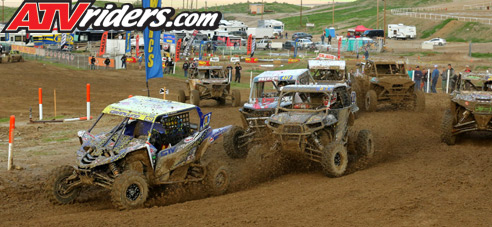 GBC's Nic Granlund grabbed the holeshot on the restart from the second row & he quickly began chasing down the racers on the first row
"I was moving up on the first start," said Granlund. "Then on the restart, I lined back up and double clutched it off the line. It was pretty muddy and the tires were working really well. I just kept plugging away and I was out-braking them."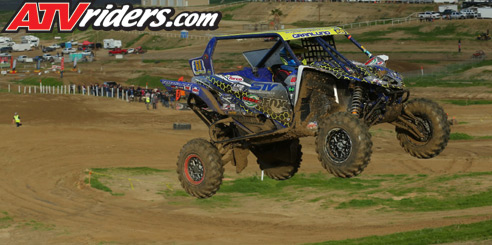 STV's Nic Granlund went on to claim the 2nd spot on the podium with his time adjustment from starting on the 2nd row
BDR Motorspots' Larry Heidler was also driving a non-turbo car as well. Like the Haagsma and Granlund, he outlasted the competition and drove it home third, earning his first career WORCS Pro podium finish.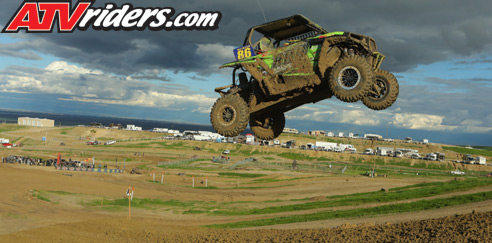 GBC's Larry Heidler claimed his first WORCS Pro SXS Podium finish with a 3rd place at Taft
"On the restart, I was second and about halfway through that lap, I got around Cody and drove as hard as I could," said Heidler. "I was trying to keep up on time. The only time I saw Davy was when I lined up next to him. From there, I never saw him at all."
In Pro Stock, HOLZ Racing's Beau Baron netted his second victory of the weekend after winning the Pro ATV race. He snagged the holeshot and ran first for the entire race in his Polaris RZR, holding off the similar car of Ray Bulloch. Granlund finished third, recording his second podium of the weekend, ahead of the RZRs of Cody Bradbury and Matthew Hancock.

WORCS Racing Pro Stock UTV Podium (left to right)
Nic Granlund (3rd), Beau Baron (1st), Ray Bulloch (2nd)
"These cars are hit and miss all of the time," said Baron. "I was frustrated in the Pro race. I didn't make it a lap before my car overheated. The Pro Stock car ran great. It's bone stock and that's what I like; it showcases driving skill and not who has the biggest wallet. I pulled the holeshot with the stock car. It's great to pull off two wins this weekend."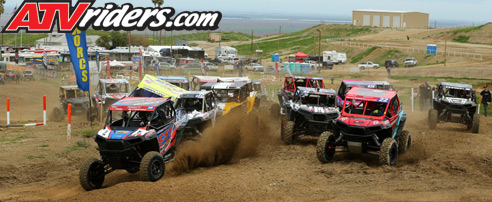 CST's Beau Baron grabbed the holeshot & held on to take his 2nd straight win in the WORCS Pro Stock SxS Win