Big Buck, SC (12/12/2014) – For 2015 Kymco has once again put out a full line up of full size utility ATV's and has also included a few upgrades that are sure to please, while keeping their value pricing that they are known for intact.
2015 marks Kymco's 50th anniversary and they are celebrating this impressive milestone with a commemorative special edition MXU 700i that comes with an eye catching gold metallic paint along with many other added accessories.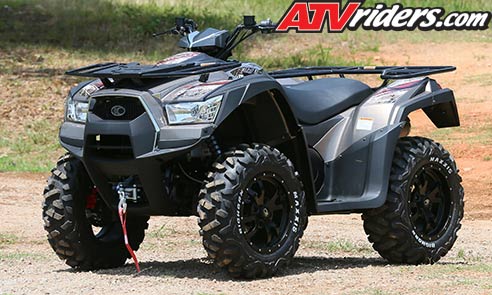 2015 KYMCO MXU 700i LE 50th Anniversary Edition comes with gold metallic paint, black aluminum alloy wheels, and Maxxis Big Horn Tires
ATVriders.com was invited out to Big Buck, South Carolina to give the new 2015 MXU700i EPS a spin, which was something we were very much looking forward to. Not only is Big Buck one of our favorite GNCC courses, we were also excited to try the new Electronic Power Steering that Kymco has added as an upgrade in their new Camo and LE editions.
As far as we were concerned, Kymco couldn't have picked a better location to test out their 2015 utility ATV line up. Big Buck has every type of terrain you can think of with wide open fields, tight, technical trails, hill climbs and some of the roughest and toughest conditions in the GNCC circuit.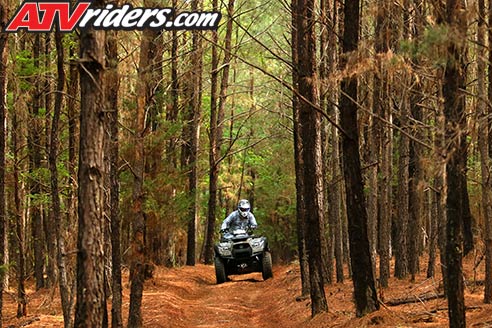 We test rode the 2015 KYMCO MXU 700i in Big Buck, South Carolina which is where the Big Buck GNCC is held each year
When we arrived at Big Buck, Kymco had a full range of ATV's for us to test, but our focus was on the MXU 700i and 500i EPS Camo editions. Both of these machines feature bold styling and the new Conceal Camo color option looks great.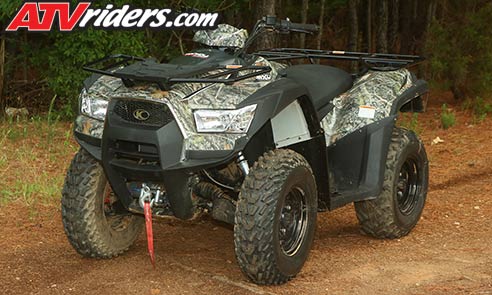 The 2015 KYMCO MXU 700i also comes in a new Conceal Camo color which is perfect for those who want to use this machine for hunting
Both machines have plenty of rack/cargo space and a locking storage compartment for keeping your valuables safe while out on the trail.
Our first ride was on the 700i EPS Camo and one of the first things we noticed was what a difference the EPS made. The handling was much improved with the EPS and even at higher speeds we felt very in control and it really helped cut down on fatigue even after a full day of riding. The EPS is a $600 upgrade from the base model but we feel that it is well worth the extra cost.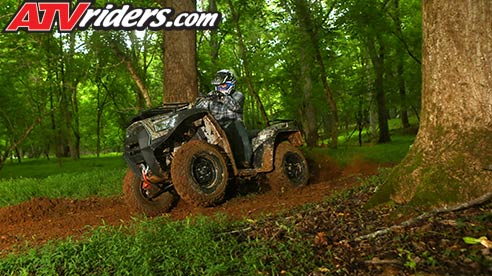 The electronic power steering (EPS) is well worth the extra money, which makes the KYMCO MXU 700i easier to steer as well reducing the amount of bump steer
We also wanted to see just how fast the 700 and 500 MXU could go so we got to an open area we let loose on the throttle. The 700i EPS and the 500i EPS both topped out at about 65 MPH. We felt we could have gone a little faster, but we ran out of room. There was a noticeable difference between the 700 and the 500 in the way of power.
::CONTINUED::